Article from the Irish Examiner: 21/04/2021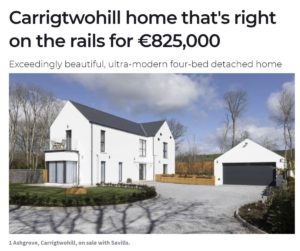 Exceedingly beautiful, ultra-modern four-bed detached home
ALL plugged in and ready to play is this contemporary-designed big family home, coming with an A2 BER, low energy running costs, high and fast internet speeds, an electric car charging point, a commuter rail station a kilometer's walk away.
In fact, the East Cork rail line which now serves Midleton and Carrigtwohill so well runs directly behind 1 Ashgrove Lodge, one of a pair of recent-builds, done by local developer Seamus Geaney, and designed with, yes, a bit of edge, by Edge Architecture.
The two were offered for sale back in 2018, in what's called a builder's finish, in need of kitchens, sanitary ware, a tiling and flooring to a buyer's taste: priced guides back then were €625,000 when they featured in these pages, and the Price Register shows each selling for c €680,000 a pop.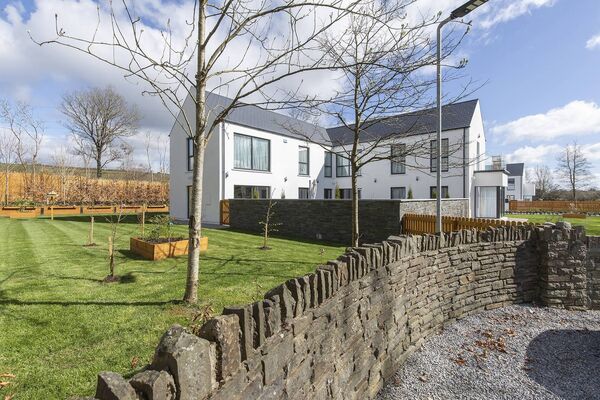 Now, No 1 is back for sale, price now at €825,000 by agent Lawrence Sweeney of Savills, who sort of paraphrases Kipling – Mr Kipling and his cakes, not the writer Rudyard Kipling – by describing it as "an exceedingly beautiful ultra-modern four-bed detached home," luxurious and "situated just outside Cork city."