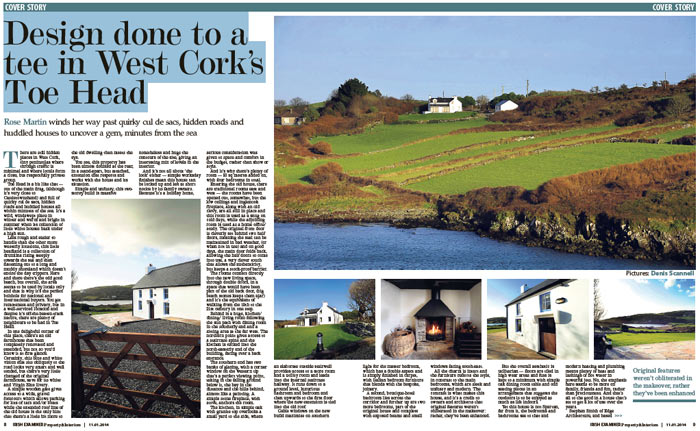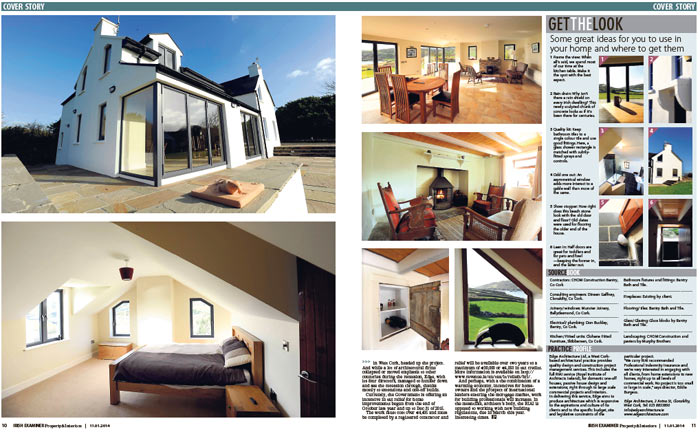 Rose Martin winds her way past quirky cul de sacs, hidden roads and huddled houses to uncover a gem, minutes from the sea.
There are still hidden places in West Cork, tiny peninsulas where through traffic is minimal and where locals form a close, but respectfully private group.
Toe Head is a bit like that — out of the main drag, (although it's very close to Castletownshend) and full of quirky cul de sacs, hidden roads and huddled houses all within minutes of the sea. It's a wild, windswept place in winter and warm and bright in summer when its collection of little white houses bask under a high sun.
Less rough and easier to handle than the other more westerly locations, this little headland is a collection of drumlins rising steeply towards the sea and then flattening out to a long and muddy shoreland which doesn't entice the day trippers. Here and there there's the odd good beach, but overall, the area seems to be used by locals only and that is why it's the perfect bolthole for national and international buyers. You get remoteness and privacy, but in a well-serviced location and despite it's off-the-beaten-track nature, there are plenty of neighbours to be had in Toe Head.